Standard Electrode Potentials for Redox Reactions Tutorial
Some Standard Reduction Potentials

Oxidants

&nbsp

Reductants

E0
(volts)

Weakest
Oxidant
K++e
K(s)
-2.94
Strongest
Reductant
↓
Ba2++2e
Ba(s)
-2.91
↑
↓
Ca2++2e
Ca(s)
-2.87
↑
↓
Na++e
Na(s)
-2.71
↑
↓
Mg2++2e
Mg(s)
-2.36
↑
↓
Al3++3e
Al(s)
-1.68
↑
↓
Mn2++2e
Mn(s)
-1.18
↑
↓
H2O+e
½H2(g)+OH-
-0.83
↑
↓
Zn2++2e
Zn(s)
-0.76
↑
↓
Fe2++2e
Fe(s)
-0.44
↑
↓
Ni2++2e
Ni(s)
-0.24
↑
↓
Sn2++2e
Sn(s)
-0.14
↑
↓
Pb2++2e
Pb(s)
-0.13
↑
↓
H++e
½H2(g)
0.00
↑
↓
Cu2++2e
Cu(s)
0.34
↑
↓
Cu++e
Cu(s)
0.52
↑
↓
½I2(s)+e
I-
0.54
↑
↓
½I2(aq)+e
I-
0.62
↑
↓
Fe3++e
Fe2+
0.77
↑
↓
Ag++e
Ag(s)
0.80
↑
↓
½Br2(l)+e
Br-
1.08
↑
↓
½Br2(aq)+e
Br-
1.10
↑
↓
½Cl2(g)+e
Cl-
1.36
↑
↓
½Cl2(aq)+e
Cl-
1.40
↑
Strongest
Oxidant
½F2(g)+e
F-
2.89
Weakest
Reductant

Key Concepts

The standard electrode potential for a redox reaction, Eo(redox), is the sum of the standard electrode potential for the oxidation reaction, Eo(oxidation), and the standard electrode potential for the reduction reaction, Eo(reduction):


Eo(redox) = Eo(oxidation) + Eo(reduction)

Calculating Eo(redox) for a redox reaction:


X + Y+ → X+ + Y

Write the two balanced half-reaction equations
reduction : Y+ + e- → Y
oxidation : X → X+ + e-
Use tabulated values to find the standard electrode potential for each half-equation:
Y++e- → Y &nbsp Eo(reduction of Y+)
X → X++e- &nbsp Eo(oxidation of X+)


(Note: Eo(oxidation) = -Eo(reduction))

Add the two half-reaction equations together, and add together their standard electrode potentials:
Y++e- → Y &nbsp Eo(reduction of Y+)
X → X++e- &nbsp Eo(oxidation of X+)


---


Y++X → Y+X+

Eo(redox) = Eo(reduction of Y+) + Eo(oxidation of X+)

Note: changing the stoichiometric coefficients for reactions and products when balancing a redox reaction equation does not change the value of Eo for either the oxidation or the reduction reaction.

&nbsp
Examples of Calculating Eo for Redox Reactions
Become an AUS-e-TUTE Member and get the full tutorial including worked examples.
AUS-e-TUTE Membership Advantages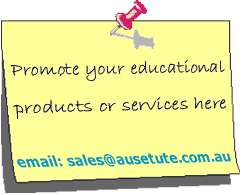 Search this Site
You can search this site using a key term or a concept to find tutorials, tests, exams and learning activities (games).
AUS-e-TUTE's Blog
Subscribe to our Free Newsletter
Email

to
subscribe to AUS-e-TUTE's free quarterly newsletter, AUS-e-NEWS.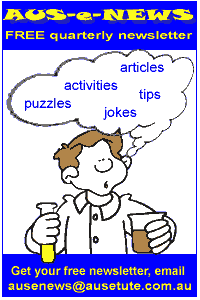 AUS-e-NEWS is emailed out in
December, March, June, and September.
&nbsp
Ask Chris, the Chemist, a Question
The quickest way to find the definition of a term is to ask Chris, the AUS-e-TUTE Chemist.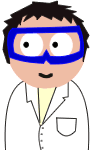 Chris can also send you to the relevant
AUS-e-TUTE tutorial topic page.
&nbsp
Related AUS-e-TUTE Topics
Oxidation Numbers (States)
&nbsp
&nbsp
Bookmark AUS-e-TUTE

&nbsp Bookmark this site!
&nbsp
&nbsp