Corrosion
Key Concepts
Corrosion: the oxidation of metals by certain substances such as water and oxygen in the environment.
Rusting of iron is a common form of corrosion.
Noble Metal: a metal resistant to corrosion and found uncombined in nature, eg, gold and silver. These are also known as Cathodic, or Protected, Metals.
Ignoble Metal: a metal that corrodes. These are also known as Anodic, or Corroding, Metals.
Passivating metal: a reactive metal that forms an inactive coating as a result of reacting with substances such as oxygen and water, eg, aluminium and chromium.
In general, corrosion is a spontaneous electrochemical process* which requires:
an anode where oxidation occurs
a cathode where reduction occurs
a metal path to allow for the flow of electrons
an electrolyte
Common methods of corrosion prevention are:
Painting
Plating with another metal
Cathodic protection
Alloying with another metal
*Biological activity can also corrode metals.
Examples: Corrosion (Rusting) of Iron and Preventing Corrosion (Rusting)
Become an AUS-e-TUTE Member and get the full tutorial including worked examples.
AUS-e-TUTE Membership Advantages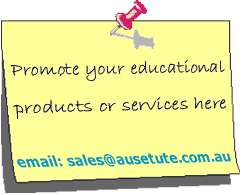 Search this Site
You can search this site using a key term or a concept to find tutorials, tests, exams and learning activities (games).
&nbsp
Become an AUS-e-TUTE Member
AUS-e-TUTE's Blog
Subscribe to our Free Newsletter
Email

to
subscribe to AUS-e-TUTE's free quarterly newsletter, AUS-e-NEWS.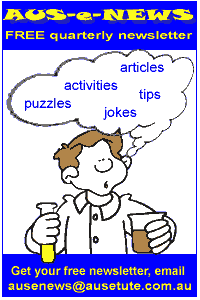 AUS-e-NEWS is emailed out in
December, March, June, and September.
&nbsp
Ask Chris, the Chemist, a Question
The quickest way to find the definition of a term is to ask Chris, the AUS-e-TUTE Chemist.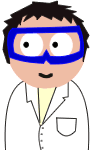 Chris can also send you to the relevant
AUS-e-TUTE tutorial topic page.
&nbsp
Related AUS-e-TUTE Topics
Oxidation and Reduction
&nbsp
&nbsp
Bookmark AUS-e-TUTE

&nbsp Bookmark this site!
&nbsp
&nbsp