Graham's Laws of Effusion and Diffusion
Key Concepts
Diffusion is the passage of a substance throughout another medium, eg, gases from an open bottle of perfume diffuse through the air.
Effusion of a gas is its passage through a pinhole or orifice.
Graham's Law of Diffusion: the rate of diffusion of one gas through another is inversely proportional to the square root of the density of the gas.
Graham's Law of Effusion: the rate of effusion of a gas is inversely proportional to the square root of the density of the gas.
Graham's Laws of Diffusion and Effusion:

rate = constant x (1 &divide √d)
where d = density

for gases A and B under the same conditions,

Since density is proportional to molecular mass (formula weight) or molar mass:


where M = molar mass (weight)
Examples
Quantitatively compare the rates diffusion for equal moles of hydrogen gas and oxygen gas at the same temperature and pressure.

Organize the data:
MH2 = 2 g/mol
MO2= 32 g/mol

Write the equation:


Substitute the known values:


Rearrange the equation and solve:
RateH2 = RateO2 √ 16 = 4 x RateO2
Hydrogen gas will diffuse 4 times faster than oxygen gas.

Gas X effuses through a pinhole at a rate of 4.73 x 10-4mol s-1.
Methane gas, CH4(g), effuses through the same pinhole at a rate of 1.43 x 10-3 mol s-1 under the same conditions of temperature and pressure.
What is the molar mass (weight) of gas X?

Organize the data:


| | |
| --- | --- |
| MX = ? | MCH4= 16 g/mol |
| rateX = 4.73 x 10-4 mol/s | rateCH4 = 1.43 x 10-3 mol/s |


Write the equation:

Rre-arrange this equation to solve for molecular mass of gas X:

Substitute in the known values:


√MX

=
1.43 x 10-3 √16


---

4.73 x 10-4




√MX

=
1.43 x 10-3 x 4


---

4.73 x 10-4


Solve for the square root of MX:
√MX = 12.093

Solve for the molar mass of X by squaring both sides of the equation:
MX = 12.0932 = 146.24 g/mol
Practice Questions
For AUS-e-TUTE members:

Click on the Graham's Law drill link:
Graham's Law drill
Enter your username and password if prompted.
Click the "New Question" button to begin the drill.
Worked solutions are provided if you need some help!

Not an AUS-e-TUTE Member?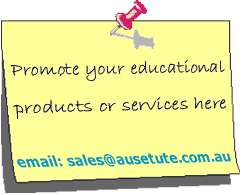 &nbsp
Search this Site
You can search this site using a key term or a concept to find tutorials, tests, exams, drills, learning activities (games), worksheet and quiz wizards.
&nbsp
Become an AUS-e-TUTE Member
&nbsp
Subscribe to our Free Newsletter
Email

to
subscribe to AUS-e-TUTE's free quarterly newsletter, AUS-e-NEWS.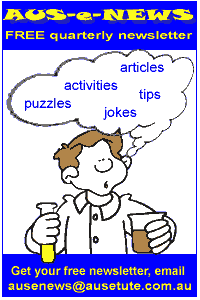 AUS-e-NEWS is emailed out in
December, March, June, and September.
&nbsp
Ask Chris, the Chemist, a Question
The quickest way to find the definition of a term is to ask Chris, the AUS-e-TUTE Chemist.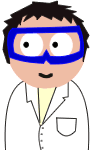 Chris can also send you to the relevant
AUS-e-TUTE tutorial topic page.
&nbsp
AUS-e-TUTE's Blog
Read AUS-e-TUTE's blog AUS-e-BLOG.
Keep up-to-date with
chemistry news from around the world
updates to the AUS-e-TUTE website.
&nbsp
Related AUS-e-TUTE Topics
Density
&nbsp
&nbsp
Bookmark AUS-e-TUTE

&nbsp Bookmark this site!
&nbsp
&nbsp