Hall-Heroult Cell for the Production of Aluminium
Key Concepts
Alumina, Al2O3, is extracted from the mineral bauxite using hot concentrated sodium hydroxide solution in the Bayer Process.
Alumina is dissolved in cryolite, Na3AlF6, to lower the melting point.
Aluminium is produced by the electrolysis of molten alumina in a Hall-Heroult cell.
A Hall-Heroult Cell is a carbon lined reaction vessel which acts as the cathode with carbon anodes dipped into the alumina-cryolite electrolyte.
The amount of aluminium produced can be calculated using Faraday's Laws of Electrolysis.
Hall-Heroult Cell Example
Become an AUS-e-TUTE Member and get the full tutorial.
AUS-e-TUTE Membership Advantages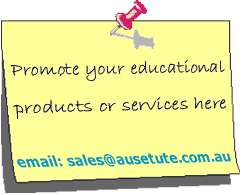 &nbsp
Search this Site
You can search this site using a key term or a concept to find tutorials, tests, exams, learning activities (games), drills, worksheet and quiz wizards.
&nbsp
Become an AUS-e-TUTE Member
&nbsp
Subscribe to our Free Newsletter
Email

to
subscribe to AUS-e-TUTE's free quarterly newsletter, AUS-e-NEWS.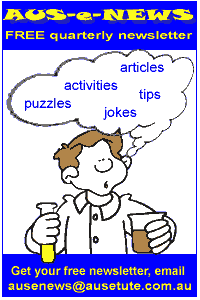 AUS-e-NEWS is emailed out in
December, March, June, and September.
&nbsp
Ask Chris, the Chemist, a Question
The quickest way to find the definition of a term is to ask Chris, the AUS-e-TUTE Chemist.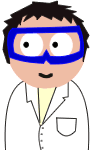 Chris can also send you to the relevant
AUS-e-TUTE tutorial topic page.
&nbsp
AUS-e-TUTE's Blog
Read AUS-e-TUTE's blog AUS-e-BLOG.
Keep up-to-date with
chemistry news from around the world
updates to the AUS-e-TUTE website.
&nbsp
Related AUS-e-TUTE Topics
Electrolysis of Molten Salts
&nbsp
&nbsp
Bookmark AUS-e-TUTE

&nbsp Bookmark this site!
&nbsp
&nbsp