Isotopes
Key Concepts
Isotopes are atoms of the same element that have a different number of neutrons in their nuclei.
Isotopes of an element will have the same Atomic Number (Z) but a different Mass Number (A):

Atomic Number (Z) is the number of protons in the nucleus of an atom and is the same for all atoms of the same element.

Mass Number (A) is the number of protons + the number of neutrons in the nucleus of an atom and will be different for each isotope of an element.

A particular isotope of an element can be referred to in a number of ways:

name-A, eg, carbon-12, carbon-14

ASymbol, eg, 12C, 14C


The number of neutrons in the nucleus of an atom can be calculated using the Atomic Number (Z) and the Mass Number (A): A - Z = number of neutrons.
Isotopes can be classified as natural (found in nature) or man made (artificial or synthetic).
Isotopes can also be classified as stable or unstable:
A stable isotope does NOT undergo radioactive (or nuclear) decay.
An unstable isotope undergoes radioactive (or nuclear) decay.
Unstable isotopes are also known as radioisotopes or radionucleides
Examples of Naturally Occurring Isotopes
Element
Atomic Number (Z)
(= no. protons)
Isotope
Mass Number (A)
(= no. protons + no. neutrons)
Number of Neutrons
(A - Z)
hydrogen
1
hydrogen-1,
1H, 11H
1
1 - 1 = 0
hydrogen-2,
2H, 21H
2
2 - 1 = 1
helium
2
helium-3,
3He, 32He
3
3 - 2 = 1
helium-4,
4He, 42He
4
4 - 2 = 2
lithium
3
lithium-6,
6Li, 63Li
3
6 - 3 = 3
lithium-7,
7Li, 73Li
7
7 - 3 = 4
boron
5
boron-10,
10B, 105B
10
10 - 5 = 5
boron-11,
11B, 115B
11
11 - 5 = 6
carbon
6
carbon-12,
12C, 126C
12
12 - 6 = 6
carbon-13,
13C, 136C
13
13 - 6 = 7
carbon-14,
14C, 146C
14
14 - 6 = 8
nitrogen
7
nitrogen-14,
14N, 147N
14
14 - 7 = 7
nitrogen-15,
15N, 157N
15
15 - 7 = 8
oxygen
8
oxygen-16,
16O, 168O
16
16 - 8 = 8
oxygen-17,
17O, 178O
17
17 - 8 = 9
oxygen-18,
18O, 188O
18
18 - 8 = 10
neon
10
neon-20,
20Ne, 2010Ne
20
20 - 10 = 10
neon-21,
21Ne, 2110Ne
21
21 - 10 = 11
neon-22,
22Ne, 2210Ne
22
22 - 10 = 12
Examples of Naturally Occurring Stable and Unstable Isotopes (radioisotopes or radionucleides)
Element
Stable Isotope(s)
Radioisotope(s)
carbon
carbon-12

carbon-14
potassium
potassium-39
potassium-41
potassium-40
calcium
calcium-40
calcium-42
calcium-43
calcium-44
calcium-46
calcium-48
vanadium
vanadium-51
vanadium-50
germanium
germanium-70
germanium-72
germanium-73
germanium-74
germanium-76
selenium
selenium-74
selenium-74
selenium-76
selenium-77
selenium-78
selenium-80
selenium-82
krypton
krypton-80
krypton-82
krypton-83
krypton-84
krypton-86
krypton-78
rubidium
rubidium-85
rubidium-87
cadmium
cadmium-106
cadmium-108
cadmium-110
cadmium-111
cadmium-112
cadmium-114
cadmium-113
cadmium-116
osmium
osmium-184
osmium-187
osmium-188
osmium-189
osmium-190
osmium-192
osmium-186
platinum
platinum-192
platinum-194
platinum-195
platinum-196
platinum-198
platinum-190
uranium
uranium-234
uranium-235
uranium-238
Examples of Naturally Occurring and Man Made Isotopes
Element
Naturally Occurring Isotope(s)
Man Made Radioisotope(s)
hydrogen
hydrogen-1
hydrogen-2
hydrogen-3
sodium
sodium-23
sodium-22
phosphorus
phosphorus-31
phosphorus-32
phosphorus-33
chlorine
chlorine-35
chlorine-37
chlorine-36
technetium
technetium-95
technetium-96
technetium-97
technetium-98
technetium-99
iodine
iodine-127
iodine-124
iodine-125
iodine-126
iodine-129
iodine-131
lead
lead-204
lead-206
lead-207
lead-208
lead-202
lead-203
lead-205
lead-210
All transuranic elements (those with Atomic Number greater than 92) are man made and unstable.
Examples of transuranic elements:
neptunium, 234Np, 235Np, 236Np, 237Np, 238Np, 239Np
plutonium, 236Pu, 237Pu, 238Pu, 239Pu, 240Pu, 241Pu, 242Pu, 244Pu, 246Pu, 247Pu
americium, 240Am, 241Am, 242Am, 243Am
curium, 240Cm, 241Cm, 242Cm, 243Cm, 244Cm, 245Cm, 246Cm, 247Cm, 248Cm, 250Cm
berkelium, 245Bk, 246Bk, 247Bk,248Bk, 249Bk
californium, 246Cf, 248Cf, 249Cf, 250Cf, 251Cf, 252Cf, 253Cf, 254Cf
einsteinium, 251Es, 252Es, 253Es, 254Es, 255Es
fermium, 252Fm, 253Fm, 257Fm
mendelevium, 258Md, 260Md
---
What would you like to do now?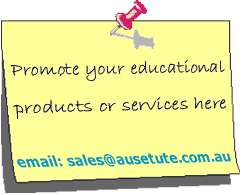 Search this Site
You can search this site using a key term or a concept to find tutorials, tests, exams and learning activities (games).
&nbsp
Become an AUS-e-TUTE Member
AUS-e-TUTE's Blog
Subscribe to our Free Newsletter
Email

to
subscribe to AUS-e-TUTE's free quarterly newsletter, AUS-e-NEWS.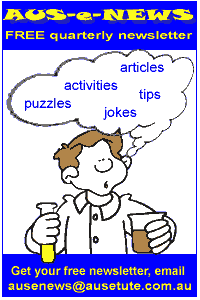 AUS-e-NEWS is emailed out in
December, March, June, and September.
&nbsp
Ask Chris, the Chemist, a Question
The quickest way to find the definition of a term is to ask Chris, the AUS-e-TUTE Chemist.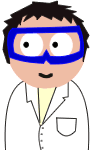 Chris can also send you to the relevant
AUS-e-TUTE tutorial topic page.
Share this Page