Oxidation and Reduction Concepts
Key Concepts
Oxidation: an atom or ion loses electrons
Reduction: an atom or ion gains electrons
In an oxidation reaction, the atom or ion becomes more positive due to the loss of electrons.
In a reduction reaction, the atom or ion beomes more negative due to the gain of electrons.
Examples of Oxidation and Reduction Reactions
Become an AUS-e-TUTE Member and get the full tutorial including worked examples.
AUS-e-TUTE Membership Advantages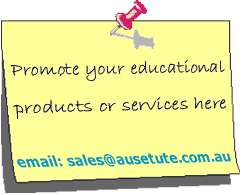 Search this Site
You can search this site using a key term or a concept to find tutorials, tests, exams and learning activities (games).
AUS-e-TUTE's Blog
Subscribe to our Free Newsletter
Email

to
subscribe to AUS-e-TUTE's free quarterly newsletter, AUS-e-NEWS.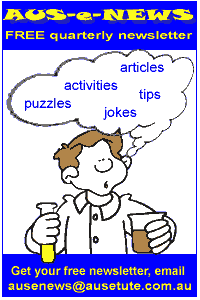 AUS-e-NEWS is emailed out in
December, March, June, and September.
&nbsp
Ask Chris, the Chemist, a Question
The quickest way to find the definition of a term is to ask Chris, the AUS-e-TUTE Chemist.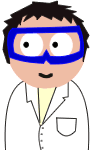 Chris can also send you to the relevant
AUS-e-TUTE tutorial topic page.
&nbsp
Related AUS-e-TUTE Topics
Oxidation Numbers (States)
&nbsp
&nbsp
Bookmark AUS-e-TUTE

&nbsp Bookmark this site!
&nbsp
&nbsp