Chemistry Olympiads
Every year, High School Chemistry students from around the world participate in Chemistry Olympiad National Qualifying Exams in their own countries.

Representatives from each country are then selected to enter the International Chemistry Olympiad.

Follow the links below to learn more about the Chemistry Olympiad.
History of the International Chemistry Olympiad
Date
Location
2009, July 18-27
Cambridge, United Kingdom
2008, July 12-21
Budapest, Hungary
2007, July 15-24
Moscow, Russian Federation
2006, July 2 -11
Gyeongsan, Republic of Korea
2005, July 16-25
Taipei, Taiwan
2004, July 18-27
Kiel, Germany
2003, July 5 -14
Athens, Greece
2002, July 5 -14
Groningen, Netherlands
2001, July 6 -15
Mumbai, India
2000, July 2 -11
Copenhagen, Denmark
1999, July 3 -12
Bangkok, Thailand
1998, July 5 -14
Melbourne, Australia
1997, July 13-22
Montreal, Canada
1996, July 14-23
Moscow, Russian Federation
1995, July 13-20
Beijing, China
1994, July 3 -11
Oslo, Norway
1993, July 11-22
Perugia, Italy
1992, July 11-22
Pittsburgh & Washington, USA
1991, July 7 -15
Lodz, Poland
1990, July 8 -17
Paris, France
1989, July 2 -10
Halle, German Democratic Republic
1988, July 2 - 9
Espoo, Finland
1987, July 6 -15
Veszprem, Hungary
1986, July 6 -15
Leiden, The Netherlands
1985, July 1 - 8
Bratislava, Czechoslovakia
1984, July 1 - 10
Frankfurt, German Federal Republic
1983, July 2 -11
Timisoara, Romania
1982, July 3 -12
Stockholm, Sweden
1981, July 13-23
Burgas, Bulgaria
1980, July 13-23
Linz, Austria
1979, July 2 -11
Leningrad, Soviet Union
1978, July 3 -13
Torun, Poand
1977, July 4 -14
Bratislava, Czechoslovakia
1976, July 10-19
Halle, German Democratic Republic
1975, July 1 -10
Veszprem, Hungary
1974, July 1 -10
Bucharest, Romania
1973, July 1 -10
Sofia, Bulgaria
1972, July 1 -10
Moscow, Soviet Union
1970, July 1 - 5
Budapest, Hungary
1969, June 16-20
Katowice, Poland
1968, June 18-21
Prague, Czechslovakia

Participating Countries
(alphabetical order)
Argentina
Armenia
Australia
Austria*
Azerbaijan
Belarus
Belgium*
Brazil
Bulgaria*
Canada
China
Cuba
Cyprus*
Czech Republic*
Denmark*
Egypt
Estonia*
Finland*
France*
Germany*
Greece*
Hungary*
Iceland
India
Indonesia
Iran
Ireland*
Isreal
Italy*
Japan
Kazakhstan
Korea Republic
Kuwait
Kyrgyzstan
Latvia*
Lithuania*
Malaysia
Mexico
Moldova
Mongolia
Netherlands*
New Zealand
Norway
Pakistan
Peru
Poland*
Portugal*
Romania*
Russian Federation
Saudi Arabia
Singapore
Slovakia*
Slovenia*
Spain*
Sweden*
Switzerland
Tajikistan
Taiwan
Thailand
Turkey
Turkmenistan
Ukraine
United Kingdom*
United States of America
Uruguay
Venezuela
Vietnam


* These countries also participate in the European Union Science Olympiad.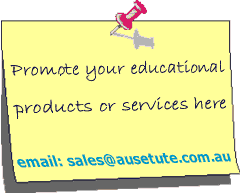 &nbsp
Search this Site
You can search this site using a key term or a concept to find
tutorials
tests (Members Only)
exams (Members Only)
games (Members Only)
drills (Members Only)
worksheet and quiz wizards
&nbsp &nbsp (Teacher Members Only)
&nbsp
Become an AUS-e-TUTE Member
&nbsp
Subscribe to our Free Newsletter
Email

to
subscribe to AUS-e-TUTE's free quarterly newsletter, AUS-e-NEWS.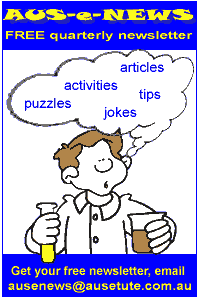 AUS-e-NEWS is emailed out in
March, June, September and December.
&nbsp
Ask Chris, the Chemist, a Question
The quickest way to find the definition of a term is to ask Chris, the AUS-e-TUTE Chemist.
&nbsp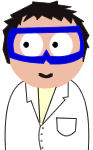 Chris can also send you to the relevant
AUS-e-TUTE tutorial topic page.
&nbsp
Why Study Chemistry?
&nbsp &nbsp &nbsp &nbsp What is Chemistry?

&nbsp &nbsp &nbsp &nbsp Careers in Chemistry

&nbsp &nbsp &nbsp &nbsp Personality Testing and Types
&nbsp
General Interest Links
&nbsp &nbsp &nbsp &nbsp Nobel Prizes Awarded in Chemistry

&nbsp &nbsp &nbsp &nbsp Science Teacher Associations

&nbsp &nbsp &nbsp &nbsp AUS-e-TUTE blog

&nbsp &nbsp &nbsp &nbsp AUS-e-NEWS newsletter
&nbsp
Celebrate Mole Day
Mole Day is celebrated annually between 6:02a.m. and 6:02 p.m. on October 23 in commemoration of Avogadro's Number,
6.02 x 1023.
&nbsp
About AUS-e-TUTE
If you've ever wondered:
Who is involved in AUS-e-TUTE?
How did it all begin?
What is AUS-e-TUTE doing now ?
then you should start by reading A Brief History of AUS-e-TUTE.
&nbsp
AUS-e-TUTE's Blog
AUS-e-BLOG regularly brings you :
"Stimulus material" on current research topics for your class.
Chemistry news from around the world.
Information about updates to the AUS-e-TUTE website.
&nbsp
Bookmark AUS-e-TUTE
&nbsp Bookmark this site!
&nbsp
&nbsp