UV-Visible Spectroscopy
Some compounds absorb light with wavelengths in the ultraviolet and/or visible range of the electromagnetic spectrum (200nm to 780nm).
UV-Visible spectroscopy uses a UV-visible spectrometer to give a measurement of the sample's absorption.
The amount of light absorbed is proportional to the concentration of the compound in solution.
Concentrations are often expressed as mg/L or ppm.
The amount of light absorbed by the sample is compared to the amount of light absorbed by a set of standards of known concentration.
Want the Full Tutorial and Worked Examples using UV-Visible Spectroscopy for Analysis ?
Become an AUS-e-TUTE Member and get the full tutorial including examples.
AUS-e-TUTE Membership Advantages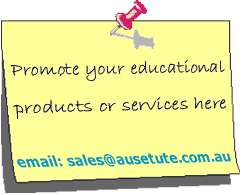 Search this Site
You can search this site using a key term or a concept to find tutorials, tests, exams and learning activities (games).
&nbsp
Become an AUS-e-TUTE Member
AUS-e-TUTE's Blog
Subscribe to our Free Newsletter
Email

to
subscribe to AUS-e-TUTE's free quarterly newsletter, AUS-e-NEWS.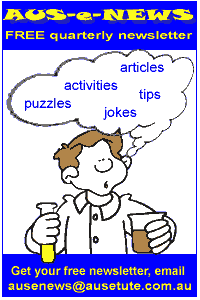 AUS-e-NEWS is emailed out in
December, March, June, and September.
&nbsp
Ask Chris, the Chemist, a Question
The quickest way to find the definition of a term is to ask Chris, the AUS-e-TUTE Chemist.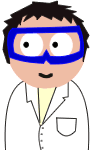 Chris can also send you to the relevant
AUS-e-TUTE tutorial topic page.
&nbsp
Related AUS-e-TUTE Topics
Parts per Million Concentration
&nbsp
&nbsp
Bookmark AUS-e-TUTE

&nbsp Bookmark this site!
&nbsp
&nbsp